What customers say about us
I have been working with Mariana for more than 10 years and saw her grow from Java developer to technical expert and consultant.
For every topic she worked on (Java backend, Cloud architecture, Customer projects), she demonstrated the ability to quickly learn and acquire deep technical knowledge while never becoming arrogant and always maintaining smooth team communication.
Mariana has always done a great job of really listening and understanding what people are trying to do and then matching the right coding efforts to it. That is a key part of being a great partner in the code development and application space. I have always been impressed with the dedication and effort Mariana puts into getting things right and making sure key stakeholders are happy.

I was fortunate to work with Mariana when I was the Product Owner for an enterprise application being developed on the Nuxeo platform. She was contracted specifically for her knowledge of the Nuxeo product, which was deep, but what most impressed me was her overall contribution to the team and her technical skills.
She was always prepared to tell me the truth about difficult technical issues and to bring suggestions for resolving them. When her point of view was in conflict with other, more senior, engineers she was always able to be both direct and diplomatic. Most importantly, when decisions had to go in a different direction for other reasons she was very quick to "disagree and commit" – then carry on to implement skillfully.
When problems existed outside her area of specialty she was ready to jump in and learn when necessary.
I would work with Mariana again on any project where her skills were needed.
Ethan is a talented and creative Marketing Director. His ideas and implementation were both original and productive. He is able to communicate his concepts in a clear and focused fashion as well as exploring various options of how to bring them to fruition. He was a professional, affable, co-worker who always made sure that a clients needs were in sync with what the company would fabricate. Ethan was well liked,easy to work with, and a reliable constant in our office. We miss him at Fixture Hardware.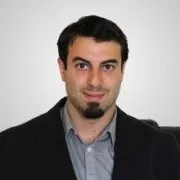 Mariana was the lead on a project for updating a large Java/React code base. She was exceptional at learning our business requirements and developing code and tests to make our project a success. She was great at passing on her knowledge and expertise to our team and a pleasure to work with!
Mariana is exceptionally talented technically and has a good personality for collaboration on a team. She takes on the most difficult projects and is personally driven to make them a success. I highly recommend Mariana for the most challenging developments and mission critical systems knowing she will deliver what is required and more.
Ethan is a talented and passionate engineer. He was a lead engineer on my first project at Nuxeo and played a significant role in project's success and client's happiness. He is very knowledgeable and happily shares them to support other engineers internally and with clients as well. He is truly professional and thoroughly personable- I highly recommend him without reservation.
I had the pleasure working with Ethan. He started to ramp-up quickly on front-end development and then address backend tasks. His hard work had a significant impact to match short deadlines. Ethan had always a positive mindset and is a problem solver always willing to give help to the team members.